Sandra H. Robinson, Esq.
Over 25 Year's Experience in Washington DC
Sandra H. Robinson, a seasoned trial attorney at The Cochran Firm, D.C., handles catastrophic medical malpractice and personal injury cases. She has settled or won at trial malpractice cases in the six- and seven-figure range; in a single year she won more than $20 million in jury awards on behalf of victims of malpractice.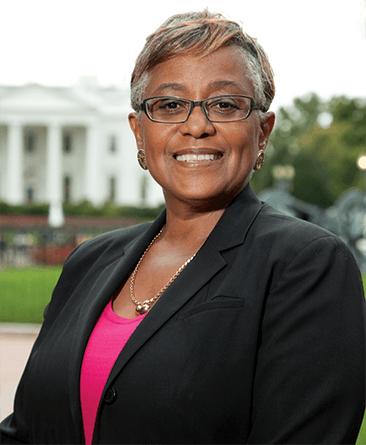 Ms. Robinson has served as president of the Civil Justice Foundation and was the first African-American president of the Public Justice Foundation. She is a past member of the Board of Governors of the American Association for Justice (AAJ).
Ms. Robinson is past president of the Women's Bar Association Foundation, and past president of the Trial Lawyers Association of Metropolitan Washington, D.C. She has held numerous other leadership positions including co-chair of the National Bar Association's Trial Advocacy Section, Program Coordinator of the National Association of Black Women Attorneys and a Master in the Charlotte E. Ray American Inn of Court, which promotes the ethical and professional development of lawyers. Ms. Robinson has also served on the faculty of the National Institute for Trial Advocacy.